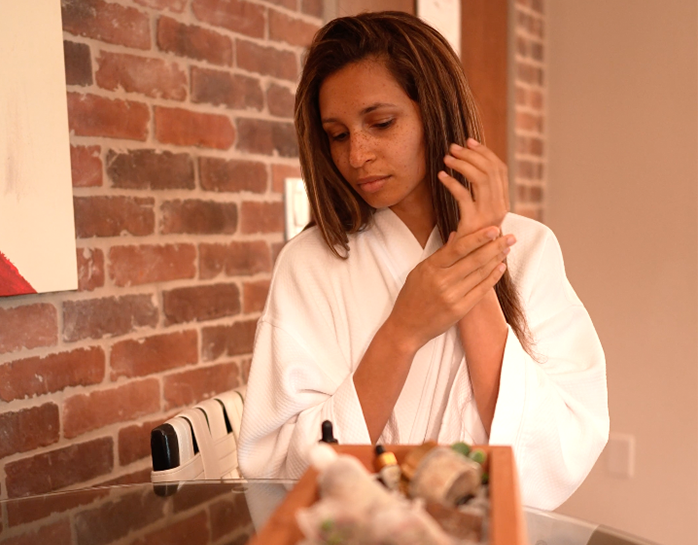 Bringing The Spa To You
Experience true relaxation in the comfort of your room. The Spa at Hotel Contessa has curated a unique tray of hand-crafted items. Items include Acrely Farms CBD Tincture, oil, bath soak, chocolate, CBD infused tea, and scented soy candle.
For same day delivery, amenity needs to be ordered before 3pm.

Please include your preferred delivery time in additional comments section of your reservation.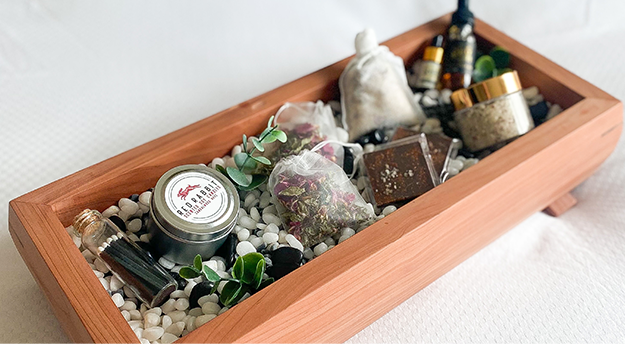 Products
Each wooden tray, a hand-crafted keepsake by Urban Soil Company that is yours to keep for an additional fee, features these four stress-busting favorites:

Acrely Farms' CBD oil, bath soak, body scrub and extract
Charity Teague's signature chocolate
Red Rabbit Candles' scented soy candle
Trava's Contessa-signature herbal tea

Please order 24 hours in advance and tell us your preferred delivery date and time. For same-day delivery, please place your order by 3:00 pm. We will do our best to accommodate same-day orders.